22jan4:00 PMGood News: How to Know the Gospel and Live It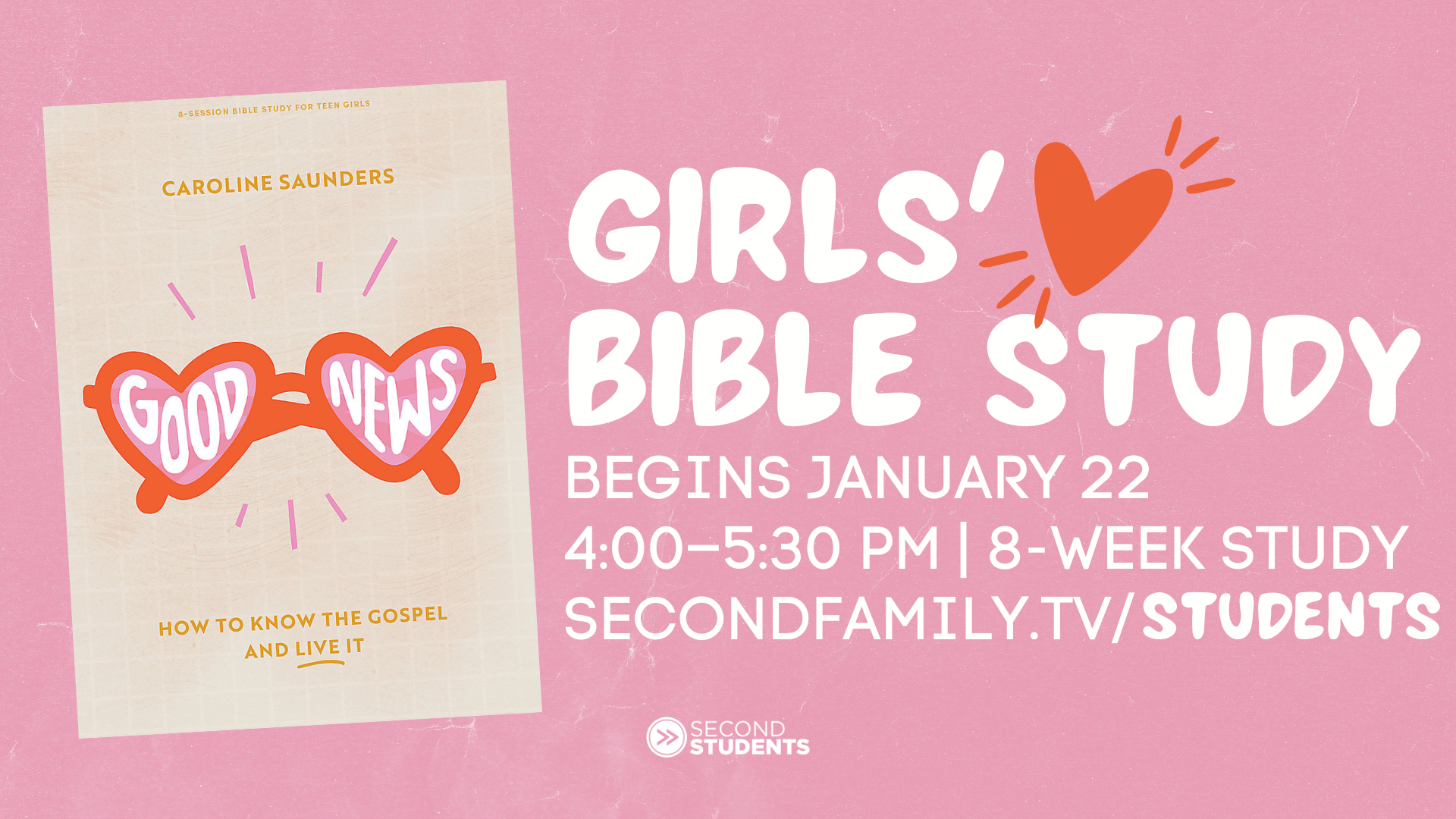 Event Details

Good News: How to Know the Gospel and Live It
Begins January 21 | $15 | 5:30–7:00 PM
Calling all 7th-12th grade girls!
Have you ever wondered what "The Gospel" really is? How to define it and how to apply it to your life? In the study Good News- How to Know The Gospel and Live It by Caroline Saunders, you will get an in-depth look into why the gospel is such good news and how to practically apply it to your life. Come join a fun community of girls as we dive into scripture together, eat some sweet treats, and have some fun surprises along the way!

When- Every Sunday afternoon starting 1/22* from 5:30–7:00 PM
Where- The Snack Shack (YAC)
What- This is an 8-week bible study that is best used with a book study to take notes, has devotions to do throughout the week, and so much more. The book is $15 Although this is not required, we highly recommend ordering a book so that you can follow along, save the book for the future, and do the devotions throughout the week. You may order the book yourself or buy one from Rachel.
Led by- Rachel Liverman | rachell@sbcwr.org

*Due to our monthly Sunday night Home Groups, the Girl's Bible Study will not meet on 2/12 or 3/12. We encourage everyone to go to Home Group on that night.