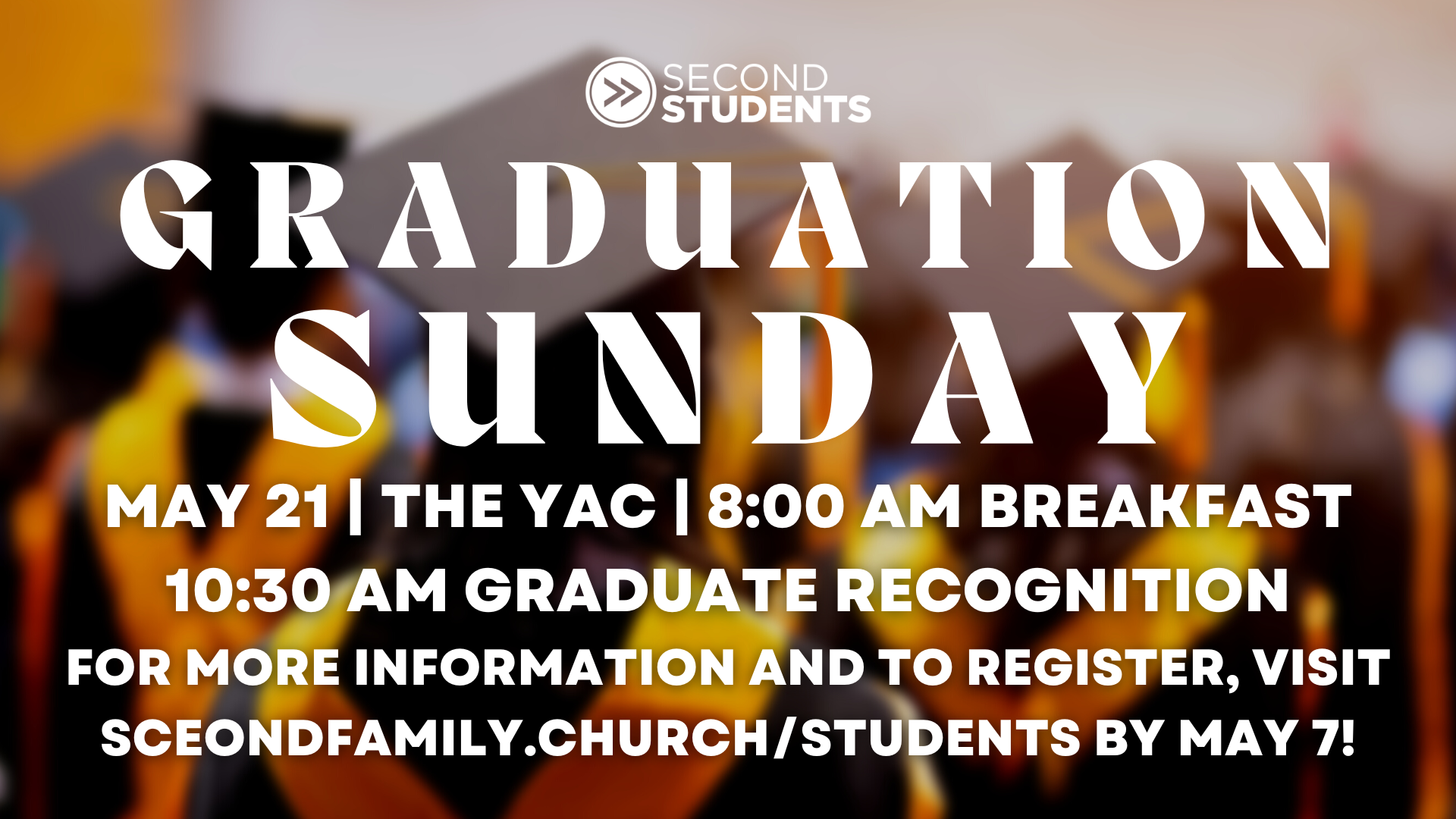 Event Details

Graduation Sunday | May 21
8:00 AM Breakfast | 10:30 AM Worship Service
We are excited to honor our 2023 Graduates on Sunday, May 21! Graduates and families are invited to enjoy a free breakfast in the YAC Auditorium from 8:00–9:00 AM before Life Groups. Then, join us for our Graduate Recognition in Worship at 10:30 AM! If you would like your senior to be recognized, please email Rachel at rachell@sbcwr.org the graduate's full name, school they are graduating from, and plans after graduation (2–3 sentences). Please also include high-quality attachments of a graduation photo and baby photo. The deadline to be recognized is May 7.