16novAll DayOCC Student Packing Party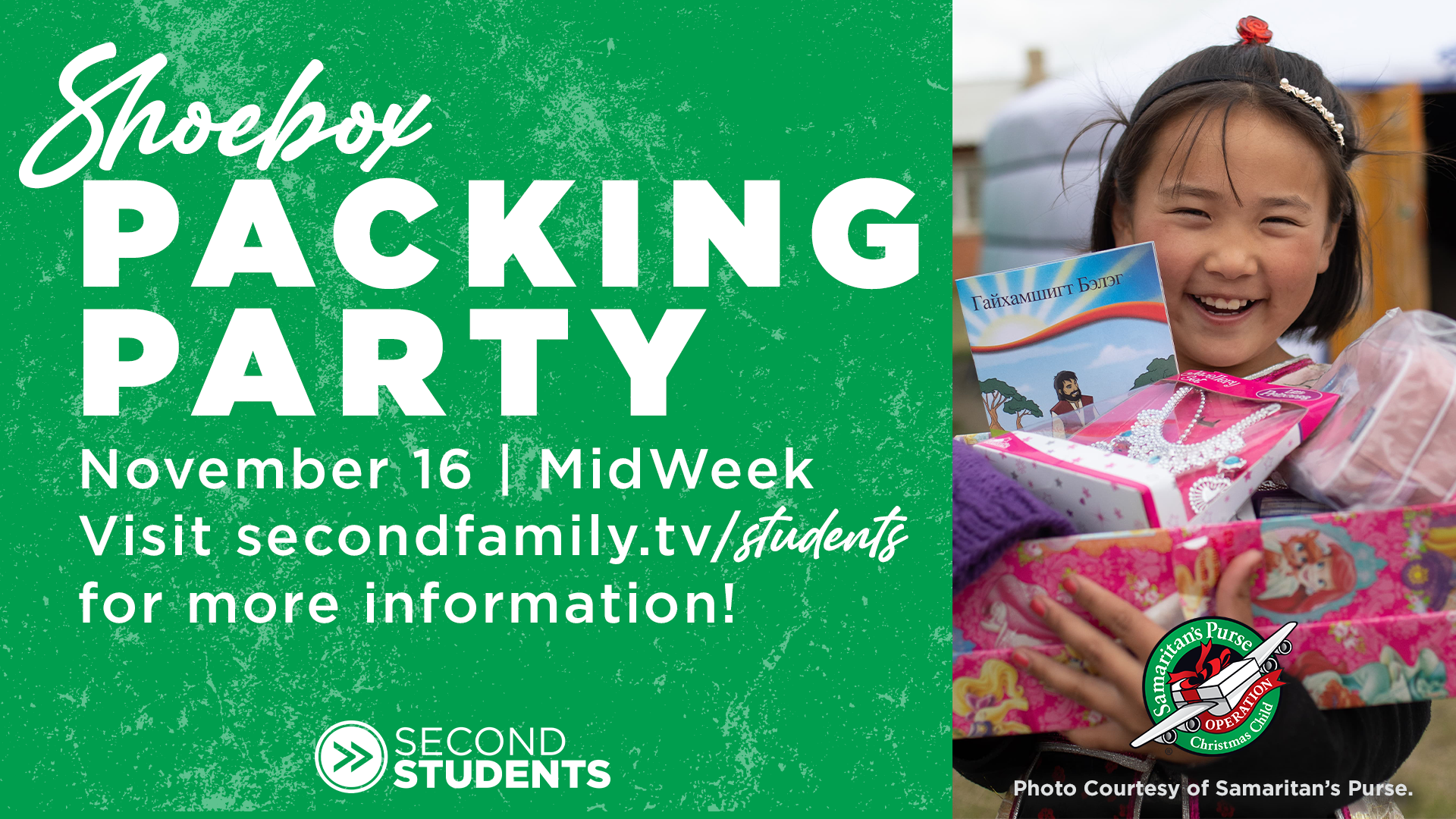 Event Details

Operation Christmas Child Student Packing Party
November 16 | MidWeek Service at 6:15 PM
Join our Second Students as they pack 100 Operation Christmas Child Shoeboxes! This evening will be filled with packing and praying over our shoeboxes! Each grade is responsible to bring certain items to fill the boxes.

Click here to see the full list of what your Life Group should bring!

Questions You May Have:
What is Operation Christmas Child?
Operation Christmas Child delivers shoeboxes filled with gifts to over 170 countries through local churches. Each box represents a child who is able to hear the gospel, some for the first time!

What is a packing party? 
We will pack 100 boxes, write cards, and pray over boxes before shipping them. Each grade is responsible for bringing certain items to the packing party to fill the shoeboxes.

Can I bring more than what is suggested?
Yes!! Make sure to look online at suggested and prohibited items. Remember, items need to be small enough to fit in a shoebox. Click here for a recommended list. 

What age will the boxes be going to? 
We are packing boxes for 10–14 year-olds. This group receives the least amount of boxes each year.