21aprAll Day22Second Women | GA Baptist Women's Spring Event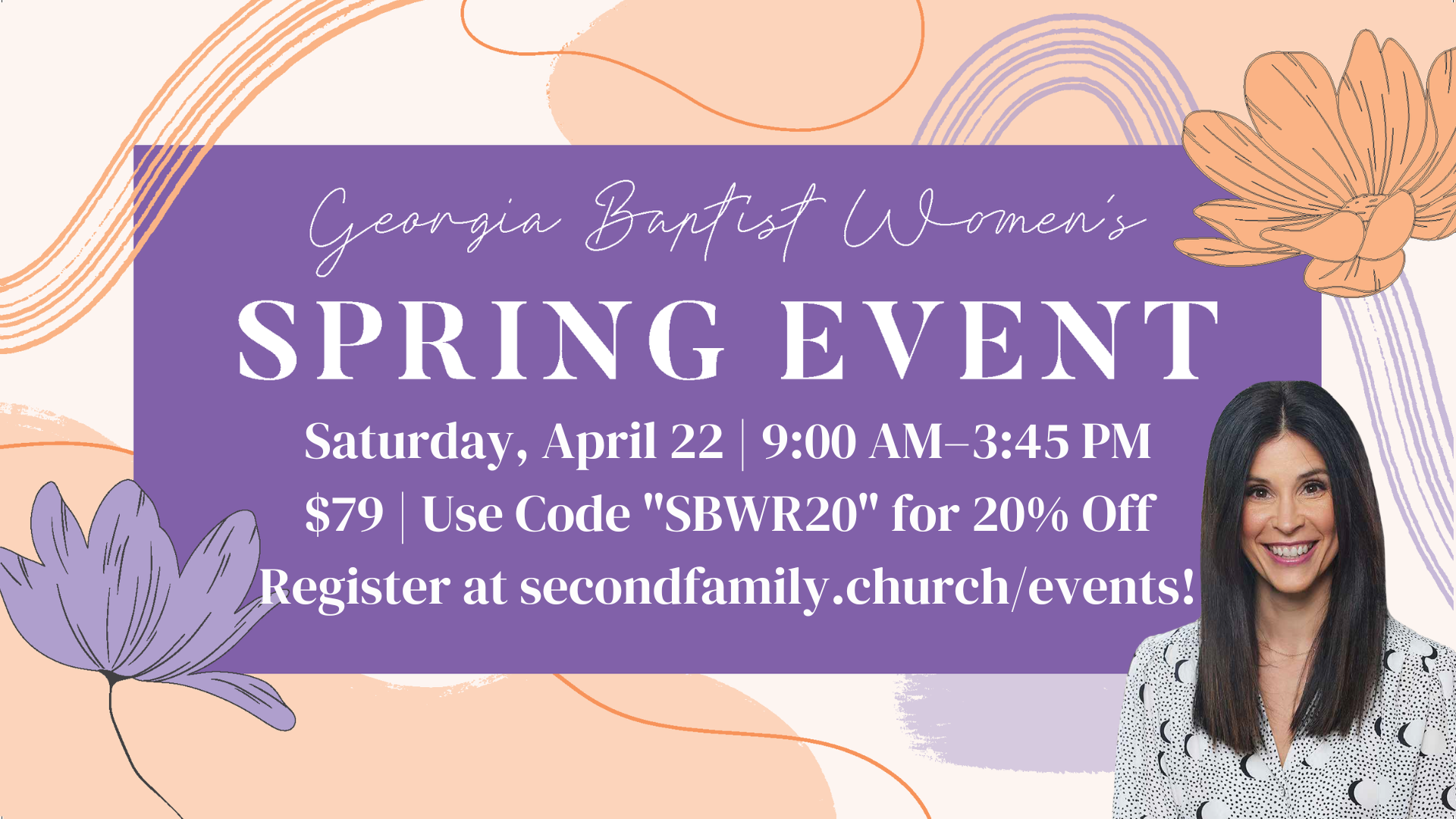 Event Details

Second Women | Register by April 5! 
GA Baptist Spring Event
On April 22, join us for the Georgia Baptist Women's Spring Event! Come hear Kandi Gallaty, worship through music, and experience community with other Christ-following women. The event is from 9:00 AM–3:45 PM. Sign up for $79 and use the code SBWR20 for 20% off your ticket price. To attend dinner and Mission Celebration on Friday, April 21, it is an additional $20.

Also, as a part of the conference and Love Where You Live, we are collecting new children's books at the Welcome Center to be donated to students in need all over Georgia until April 21. You can come be a part of packing bags for children on April 21 from 3:00–5:00 PM in the Kids' Worship Center. For more information, contact Tammy at womensministry@sbcwr.org.
Time

april 21 (Friday) - 22 (Saturday)